Almost The Same, But Less Spendy
It's hard to resist a bargain -- especially when what you're getting is pretty much comparable to the more-expensive designer equivalents. Here are five smart ways to spend less on the kinds of stylish stuff you use every day!
(page 3 of 5)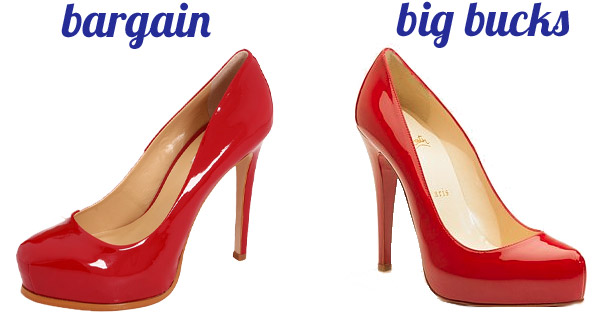 Shoes: Red patent pumps
Sure, the less-expensive red patent leather pumps shown here don't have Christian Louboutin's iconic red underside... but they're also a seventh of the price. Up to you how much it's worth to have the ground you walk on see a little red.
Bargain:
Kelsi Dagger Linzy, $96
vs
Big bucks:
Christian Louboutin Rolando Platform Pumps, $695
Also see: