Almost The Same, But Less Spendy
It's hard to resist a bargain -- especially when what you're getting is pretty much comparable to the more-expensive designer equivalents. Here are five smart ways to spend less on the kinds of stylish stuff you use every day!
(page 2 of 5)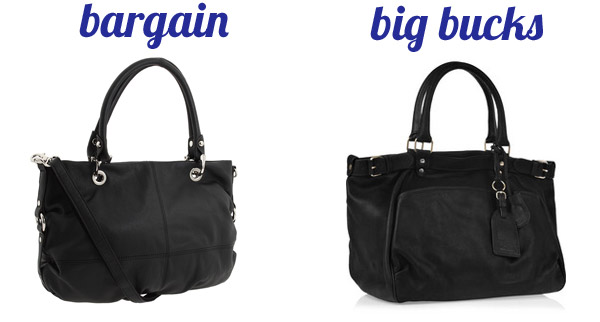 Handbag: Black leather tote
How much do you really want to spend on a basic black purse? As a bonus: If you go for the less-expensive model, you can buy six more totes for the price of just one of the more costly handbags. Just sayin'.
Bargain:
Tignanello Iconic Tote, $109
vs
Big bucks:
Vanessa Bruno Large Leather Tote, $760
Also see: