Freshen Up
For Spring
Spring will be here before you know it. Get ready for a new season by getting your glow on. We're sharing some expert tips for transitioning your skin from winter to spring.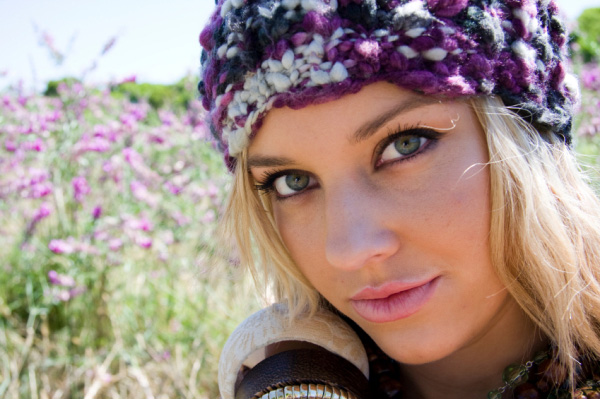 We asked Dr. Amy Taub, certified dermatologist, to share her tips for giving your skin a complexion-boosting seasonal refresh.
Use a lighter moisturizer
The thick moisturizer you use in the winter months will likely feel too heavy on your skin during spring and summer. Taub suggests switching to a product that contains less oils and more ceramides. "Ceramides still provide excellent hydration, without the greasy feel," she explains.
Increase the strength of your retinol
Retinol is an important player in the quest for smooth, clear and youthful skin, but there are different strengths to choose from. Because retinols are drying, it's common to use a lower strength in the winter, notes Taub. "Your skin produces more oil in the summer because of higher levels of humidity in the air, so using a retinol that is one step stronger helps to control excess oil," she advises.
Experiment with product textures
There are so many types of skin care products to choose from it can be smart to experiment with that works best for yur skin type from season to season. "Some patients may find the idea of gels or serums in the summer more appealing because they have a lighter texture," affirms Taub. "Many products are available in a cream, lotion, gel or serum formulation to cover all of the seasons and personal preferences."
Look for sunscreen with zinc oxide
Even though it is recommended to use sunscreen all year round, most people increase the strength of their sunscreen during warmer weather — but when you do, think zinc. "We always recommend a minimum of five percent zinc oxide for the best protection against the sun¹s harmful rays," says Taub. "With transparent zinc in most products, people are able to increase the strength without seeing the white residue that zinc can leave behind."
Increase the strength of your antioxidant
If youthful, smooth skin is what you're after (and who isn't), antioxidants are an important part of your complexion perfecting arsenal, and even more so in the spring, says Taub. "Antioxidants are reparative and protective and work really well in conjunction with sunscreen," she explains. Look for products containing vitamins C and E.
Protect your body from the sun
Your face isn't the only area you need to protect from the sun's harmful rays. Taub suggests investing in some clothing that protects your body when the weather warms up. "Wear sun protective clothing as an extra defense against the sun," she advises. "Most SPF clothing is also breathable so you can enjoy the outdoors and have maximum protection."
Beauty how-to
How to clean your makeup brushes
Makeup brushes can harbor dirt and bacteria. Watch this video to learn how to properly clean and care for your makeup brushes.
More beauty & skin care tips
4 Steps to a radiant red carpet glow
Dangerous makeup ingredients: 5 You should avoid
Miraculous moisturizers: Standout brands for any skin type