Perfect Pucker
For Valentine's Day
If you are looking for new makeup to create the perfect pucker, check out the new Tough Love Collection for Valentine's Day from M·A·C Cosmetics.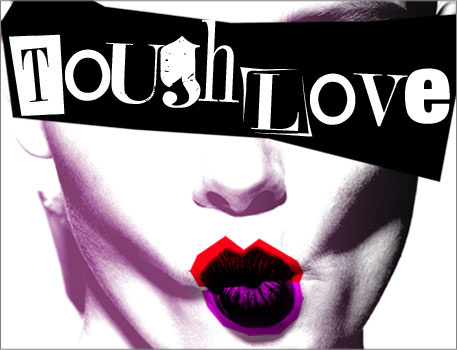 The collection features lipsticks, tinted lipglasses, lip pencils and lipmix in a fabulous range of fabulous shades. Whether you are looking for something flirty and romantic or sultry and sexy, this lip collection has everything you need.
You'll love the lipmix, which is a highly-pigmented opaque cream used to mix and customize lipstick to create any color.
Lipstick ($14.50)
Cyber – intense blackish-purple
Dubonnet – deepened claret
Girl About Town - fabulous fuchsia
Rebel – vivid pinkish-purple
Ruby Woo – vivid bluish-red
Sin – deep dark blue red
Tinted Lipglass ($14.50)
Pop Mode – plum mixed up with bronze shimmer
Shock-o-late – golden brown
Lipmix ($14.50)
Lip Pencil ($13.00)
Brick - intense golden red
Burgundy - brownish-burgundy
Chestnut - intense brown
Currant - intense reddish-purple
Nightmoth - blackened plum
You can find the Tough Love Collection at maccosmetics.com as well as your local M·A·C Cosmetics counter.
More makeup tips
How to apply blush perfectly
Makeup tricks that plump your lips
Top beauty secrets