A Hair Blog Tour
Sally Hershberger is a world famous hair stylist that has worked with some of the biggest names in Hollywood.
(page 2 of 2)
STICKY-FREE HAIR VOLUME
Sally Hershberger created her Body Fix product to help you achieve the big, voluminous hair trend. Her formula is a dry spray (unlike regular hairsprays that will leave your hair wet and stiffen your style). Body Fix is made to allow extra build up while still allowing your hair to move!
Get the voluminous look with these tips: 

Blow dry the hair and spray Body Fix underneath the top layer of the hair.

Create dry volume and build up with your finger tips.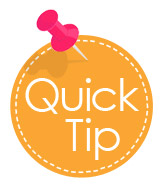 Spray Body fix to a ponytail to create texture for an edgy finish that's on all the runways!
For more tips and tricks, read the next post of the Sally Hershberger blog tour at AisleDash.com