Eliminate Those Under-Eye Circles
Dark circles under your eyes can make you look tired and unhealthy. Fortunately, you can do something about them. Read on to learn more about the causes of dark circles under your eyes and what you can do to get rid of them.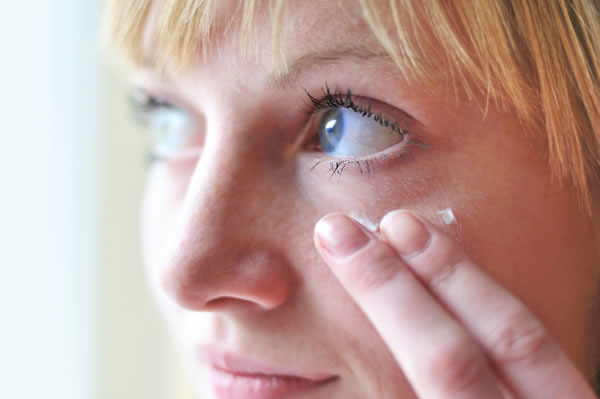 Causes of dark under-eye circles
Genetics:
Like so many other things about you, the predisposition for dark circles can be inherited. Dark circles are caused by weakened capillaries, and some people are genetically prone to have these weak blood vessels (or thin, transparent skin that causes them to appear more pronounced).
Lack of sleep:
Lack of sleep doesn't exactly cause dark circles under the eyes, but it can emphasize them. When you are tired, fatigued or ill, your skin is pale, which makes your dark circles look even darker.
Allergies:
Dark eye circles can indicate allergies. In fact, many pediatricians notice dark circles as the first sign of allergies in children. Histamine reactions cause them, and rubbing your eyes due to these allergies can make the discoloration appear darker.
Age:
As we get older, the skin beneath the eyes thins and loses its elasticity. Thin, more transparent skin allows blood vessels to show through more than before — creating the appearance of dark circles.
Sun exposure, pigment irregularities, poor diet, lack of exercise, alcohol consumption and cigarette smoking also contribute to under-eye circles. No matter the cause (or combination thereof), we all want to get rid of them. Fortunately, a variety of solutions can help.
Try natural remedies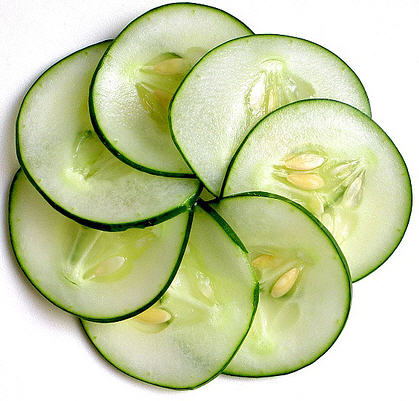 Head to your kitchen, where you can find natural remedies that may reduce your under-eye circles:
Place a cucumber slice over each eye while lying down for 15 minutes per day. The coolness relieves tired, puffy eyes and can reduce the appearance of dark circles.
Slice a potato in half and place cheesecloth over the raw ends. Hold the potato halves on your closed eyes for 30 minutes. Or, puree the potato and apply it directly to eyelids and dark eye circles.
Brew some tea and then refrigerate the damp tea bags overnight. In the morning, apply a teabag to each eye for about 15 minutes. The tannin in tea helps revitalize tired-looking, ringed eyes.
Conceal your dark circles
If natural remedies don't help, hide the dark circles with concealer that has yellow or peach undertones that counter their blueish tint. Apply a small amount of concealer under your eyes with a small makeup brush and blend, blend, blend. Set with a dusting of powder.
Take your vitamins

Vitamins and antioxidants can help improve skin's elasticity, increase collagen production and reduce future damage. Eat a healthy, vitamin-rich diet and use eye creams containing antioxidants and vitamin K.
Get hyaluronic acid injections
Hyaluronic acid injections (Restylane) aren't just for facial wrinkles; they can also help reduce dark circles under eyes. Hyaluronic acid is a naturally occurring substance that is lost from skin as we age. Used as a filler, it plumps the dermal tissue, providing volume and fullness while reducing the appearance of dark circles.
Dermatologist Frank Jossman recommends hyaluronic acid. "Under-eye circles are a problem for people of all ages," says Jossman. "Hyaluronic acid can nourish, restore and plump the tissue, getting rid of those raccoon eyes that we all hate."
You don't have to live with dark under-eye circles. Instead, try the above treatment options to eliminate them and look your best.
more beauty Tips
5 Best under-eye concealers
Say goodbye to puffy eyes
7 Expert tips for a flawless face