Eliminate Crow's Feet And Wrinkles
Wrinkles — we all dread them. Those little wrinkles and fine lines around your eyes make you look older than you are. Fortunately, you can get rid of (or at least reduce) eye wrinkles and help prevent future damage by following these healthy skin tips.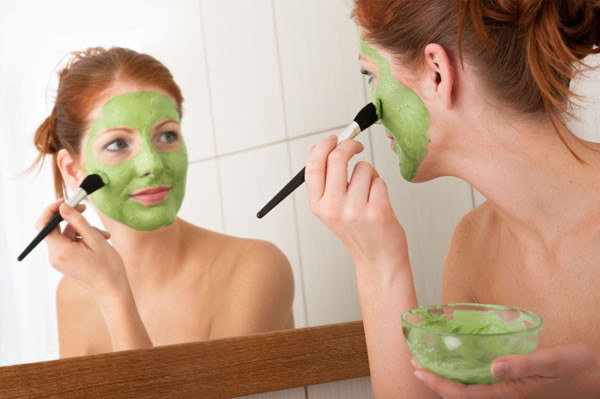 Treat & prevent eye wrinkles with these tips
Slough away dead skin cells
Exfoliation can help minimize fine lines and wrinkles by sloughing away dead skin cells and promoting skin growth. You can use exfoliating scrubs at home twice a week or more. Use a gentle product and be careful when exfoliating the sensitive, thin skin around the eyes.
Learn how to exfoliate your skin >>
Hydrate and moisturize
Hydrate your skin, inside and out. Keep cells strong and reduce the appearance of eye wrinkles by eating a diet rich in omega-3 fatty acids, which are found in fatty, cold water fish (salmon, herring, mackerel), as well as flaxseed, walnuts, broccoli, spinach and other foods. Protect your skin from sun damage by using a moisturizer with SPF. Try natural oils, such as coconut oil, to improve the strength of skin's connective tissue and reduce the appearance of wrinkles.
Sleep well
Diet, exercise and sleep are essential, natural ways to improve the appearance of eye wrinkles and prevent future skin damage. A healthy diet and daily exercise will increase blood circulation and promote healthy, glowing skin. And a good night's sleep is vital. Most adults need 6-8 hours to thrive, as your skin regenerates while you sleep. Use silk or anti-wrinkle pillowcases and, if you can, sleep on your back.
Check out 5 ways to get better beauty sleep >>
Exercise your skin
A facial massage will relax your muscles, stimulate circulation and improve the elasticity of your skin. Facial massage and facial exercises can actually help to smooth away eye wrinkles too. You can exercise the skin around your eyes by opening your eyes wide and then simply moving your eyeballs side to side for 10 seconds. Repeat several times a day.
Use anti-wrinkle products
As we age, our skin loses hyaluronic acid (a natural occurring substance that maintains skin's elasticity) and we begin to develop wrinkles, particularly around the eyes and mouth. Hyaluronic acid injections fill in lines by adding volume underneath the skin, plumping out the wrinkles. They can also stimulate collagen production and help hydrate your skin.
Check out some of our favorite wrinkle-fighting products >>
Avoid smoking, drinking and tanning
We all know about the cancer risks of tanning. However, damage from the sun and tanning beds is also a primary cause of premature aging and wrinkles. Always wear sunscreen when outdoors and skip the tanning salon, unless it's for a spray-on tan. In addition, you should avoid smoking and drinking in excess. Both of these vices can lead to eye wrinkles, fine lines and a host of other problems.
More anti-aging Tips