Keeping That
Youthful Glow
Skin care for women in their 20s is all about preventing wrinkles and managing the occasional breakout. Your skin at this age is often at its peak -- with teen acne a distant memory and wrinkles a decade away. Skin care experts share their secrets on maintaining the youthful glow of your 20s well into your 30s and 40s.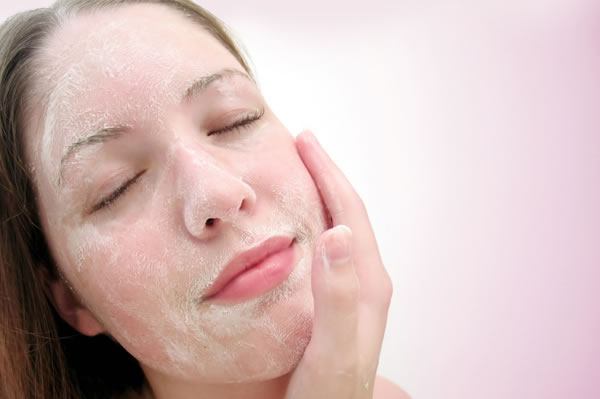 The biggest complaint for women in their 20s is mild acne or the occasional breakout. Overall, however, most women at this age notice that their skin has cleared up significantly from the turbulent teen days.
Anti-aging products in your 20s
Most experts agree that now is the time to start using anti-aging products; however, keep your routine simple. High School Musical star Vanessa Hudgens, 21, recently admitted to using products to prevent wrinkles. "You might as well start now -- put a little lotion on rather than getting wrinkles. I think it's smart to start soon. It's a good beauty tip," she says.
"The 20s is not yet time for aggressive wrinkle treatments that modify skin physiology," says Melanie Vasseur, a chemist, medical esthetician and founder of Vasseur Skincare and Spa. She says to hold off on more aggressive treatments such as retinoids or Retin-A until you are older.
The 411 on acne
Tina Keshishian, co-owner of Belle Visage Day Spa in LA, says that too much sugar in your diet can cause you to break out in your 20s. "Drink red wine rather than mixed cocktails to cut down on your sugar consumption. Also, drink water instead of soda to stay hydrated. When you're hydrated, your skin is better protected from sun damage," says Keshishian, who is Kirsten Dunst's longtime facialist.
She also recommends regular facials to maintain skin clarity and to keep pores clear. "Get a facial every six to eight weeks for maintenance."
Connie Elder, founder of Underology Ageless Beauty Products, says women in their 20s should not use cleansers or astringents that strip the oil off the face because this actually makes oil glands work overtime. "Use a gentle cleanser and the Clarisonic brush, or one like it, to clean your face well. They hydrate your face without using oil. This, along with a good diet and lots of water, will help prevent those annoying breakouts."
Best skin care products
"Start using quality skin care products before you see wrinkles on your face. You can get by with minimal products, but make sure they are good quality active ingredients that are not diluted with fillers," says Elder, who recommends a hyaluronic acid like HYDRO1000 that hydrates without using oil that can cause breakouts.
She also suggests women start using an eye cream or serum by 25 years of age. "A tiny amount daily will go a long way to slow the aging process."
Vasseur recommends women in their 20s use a daily SPF moisturizer of 15 or higher, as well as skin care products with antioxidants and anti-inflammatories, such as green tea extract, alpha lipoic acid and vitamin E.
Most 20-year-olds don't need a heavy-duty moisturizing cream because hormone levels are high and the sebaceous glands are functioning well, says Vasseur. She says a daily moisturizing sunscreen should do the trick in keeping your skin well hydrated.
More skin care tips
Skin care tips for women in their 30s
10 Ways to prevent wrinkles