Blemish Treatment & Prevention Tips
Acne is not just for adolescents. Blemishes and acne are just as unpleasant for adults as they are for teens. Get clearer skin with these 10 tips from the experts.
(page 2 of 2)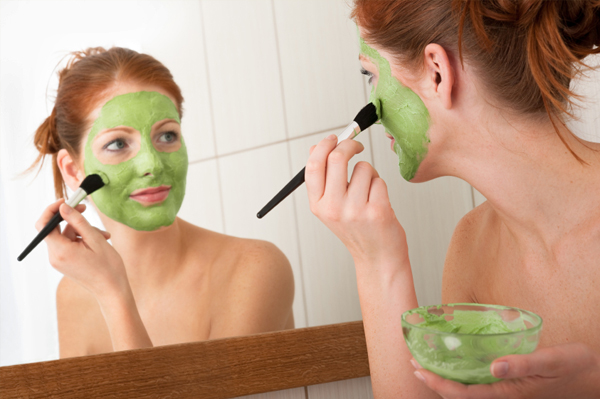 Check your cell phone
Believe it or not, your cell phone is loaded with a build-up of bacteria that can transfer to your skin and cause breakouts. Wipe the phone (as well as headsets and earphones) regularly with alcohol. Alcohol wipes fit nicely into a cell phone case or purse.
Get a facial
Consider regular professional skin cleansing treatments such as micropeels, and microdermabrasion with extractions. If that's not an option, try a clay mask, says holistic nutritionist Julie Gabriel. Add chamomile to the mask and apply daily for noticeably clearer skin.
Eat healthy
Dr. Cynthia Bailey, a board certified dermatologist practicing in Northern California, offers specific dietary recommendations to help prevent acne:
avoid eating and drinking a lot of high-carb foods (white bread, junk food, sugary sodas, and juices);
consume dairy products (yogurt, milk) in moderation, and minimize fatty dairy foods like ice cream and cheese;
choose foods high in omega-3 fatty acids (salmon, walnuts); and,
eat lots of fresh fruits and veggies for antioxidants, minerals, vitamins, and fiber, all of which appear to help acne.
Hats off!
All hats, baseball caps, and headbands should be laundered at least monthly to prevent the spread of bacteria. Again, stick with fragrance free detergent. (And don't wear other people's hats or share yours with them.)
Calm down
Stress negatively affects the body in so many ways. Too much stress can be reflected in your complexion. Calming yourself inside will promote calmer skin on the outside.
DIY Skincare
Homemade lemon & sugar exfoliator
Learn how to make your own gentle exfoliator with this tutorial.
More skincare tips