Never Go
Out Of Style
Fashion and style trends come and go faster than you can say "sample sale." Who doesn't have a closet full of items that, though fashionable for one season, should no longer see the light of day? To help you cut back on closet chaos, we've compiled a list of timeless accessories that never seem to go out of style. From footwear to eyewear, here are the image-enhancing extras that we love to wear no matter what the trends are telling us.
(page 5 of 10)
Tortoiseshell sunglasses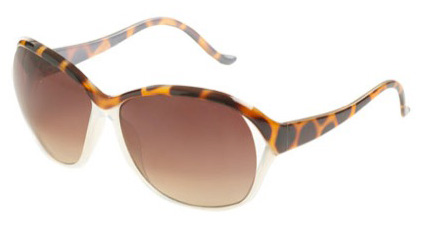 Sunglasses are a multi-season must-have not only as a fashion staple, but a health precaution, too. You want them to look great, of course, but they're also going to be protecting your one and only set of eyes. Choose tortoiseshell for its ability to enhance any skin tone and flatter most faces.
Sunglasses we suggest:
Up next: More timeless accessories >>