Splurge Vs. Save:
Celebrity Skin Care Secrets
Celebrities, of course, have the advantage when it comes to skin care: They have at their disposal expert makeup artists who make them look flawless for every event, and they have the money to drop on the finest skin care regimens and treatments. However they do it, these ageless celebrities look incredible for their ages -- and now we have their secrets. And don't be fooled: Just because they make big bucks doesn't mean they spend big on their skin care. Check out our top 10 ageless celebrities' skin care secrets, saves and splurges.
(page 8 of 10)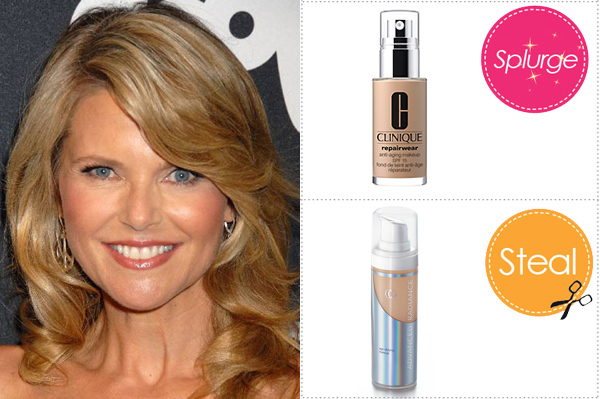 Christie Brinkley
Christie Brinkley is a true cover girl, and she says she's used CoverGirl products even when she wasn't the company's spokesperson. Most recently, she pitches the brand's Advanced Radiance line, targeted to women over 30. The age-defying liquid makeup, $11, promises to take five years off the look of your skin by covering fine lines and wrinkles. If you are in the mood for a splurge, try Clinique's Repairwear Anti-Aging Makeup with SPF 15, $29, which promises to minimize the look of lines instantly as well as over time.
Up next: Goldie Hawn >>