Splurge Vs. Save:
Celebrity Skin Care Secrets
Celebrities, of course, have the advantage when it comes to skin care: They have at their disposal expert makeup artists who make them look flawless for every event, and they have the money to drop on the finest skin care regimens and treatments. However they do it, these ageless celebrities look incredible for their ages -- and now we have their secrets. And don't be fooled: Just because they make big bucks doesn't mean they spend big on their skin care. Check out our top 10 ageless celebrities' skin care secrets, saves and splurges.
(page 6 of 10)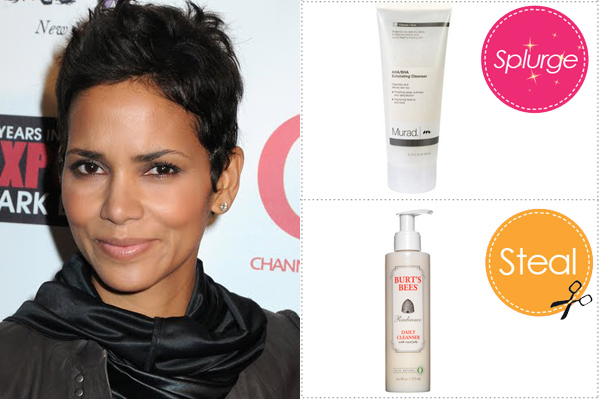 Halle Berry
This natural beauty washes her face twice a day, exfoliates with a fruit acid solution, and keeps her skin glowing with a hydrating moisturizer. We like Burt's Bees Radiance Daily Cleanser, $10, with a fruit acid complex that promotes normal skin cell turnover and enhances skin's natural radiance. If you're willing to splurge, try Murad AHA/BHA Exfoliating Cleanser for $35 at Sephora.
Up next: Sharon Stone >>