Splurge Vs. Save:
Celebrity Skin Care Secrets
Celebrities, of course, have the advantage when it comes to skin care: They have at their disposal expert makeup artists who make them look flawless for every event, and they have the money to drop on the finest skin care regimens and treatments. However they do it, these ageless celebrities look incredible for their ages -- and now we have their secrets. And don't be fooled: Just because they make big bucks doesn't mean they spend big on their skin care. Check out our top 10 ageless celebrities' skin care secrets, saves and splurges.
(page 5 of 10)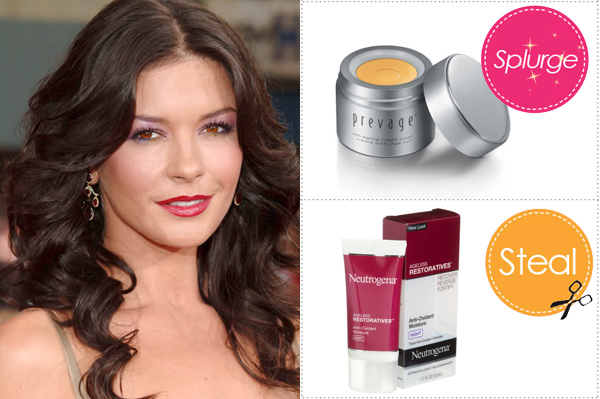 Catherine Zeta-Jones
Catherine Zeta-Jones always looks so young, and it's not just because she has a much older man on her arm. Her celebrity skin care secret is Elizabeth Arden Prevage Anti-Aging Treatment, which proved in a consumer test to make skin smoother, softer, more radiant and refreshed looking. It's a definite splurge for $125, but we think Neutrogena's Ageless Restoratives Anti-Oxidant Age Reverse Night Cream, at just $17.49, is a great budget-friendly save.
Up next: Halle Berry >>