Splurge Vs. Save:
Celebrity Skin Care Secrets
Celebrities, of course, have the advantage when it comes to skin care: They have at their disposal expert makeup artists who make them look flawless for every event, and they have the money to drop on the finest skin care regimens and treatments. However they do it, these ageless celebrities look incredible for their ages -- and now we have their secrets. And don't be fooled: Just because they make big bucks doesn't mean they spend big on their skin care. Check out our top 10 ageless celebrities' skin care secrets, saves and splurges.
(page 3 of 10)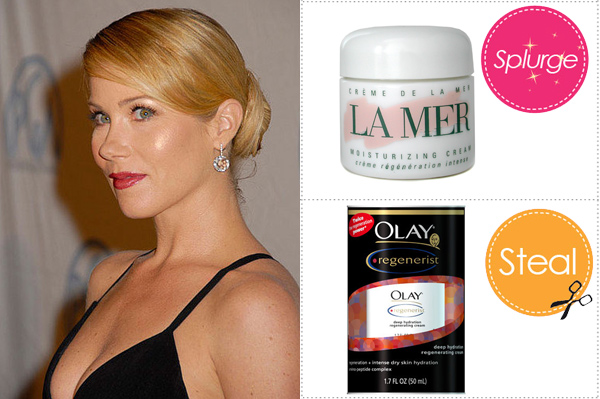 Christina Applegate
Christina Applegate is all aglow these days, and it's not just due to her impending due date. She told E! News that she has been using Crème de la Mer for 15 years -- and she's going to be 39 in November. Created by a NASA scientist, the ingredients of Crème de la Mer include sea kelp, vitamins and minerals that hydrate the skin while truly making it glow. Shelling out 130 clams for just one ounce of this miracle cream might be easy for Christina, but not so much for the rest of us. No fear: Olay Regenerist Deep Hydration Regenerating Cream offers similar skin-hydrating properties for a mere $19.
Up next: Sarah Jessica Parker >>