Splurge Vs. Save:
Celebrity Skin Care Secrets
Celebrities, of course, have the advantage when it comes to skin care: They have at their disposal expert makeup artists who make them look flawless for every event, and they have the money to drop on the finest skin care regimens and treatments. However they do it, these ageless celebrities look incredible for their ages -- and now we have their secrets. And don't be fooled: Just because they make big bucks doesn't mean they spend big on their skin care. Check out our top 10 ageless celebrities' skin care secrets, saves and splurges.
(page 2 of 10)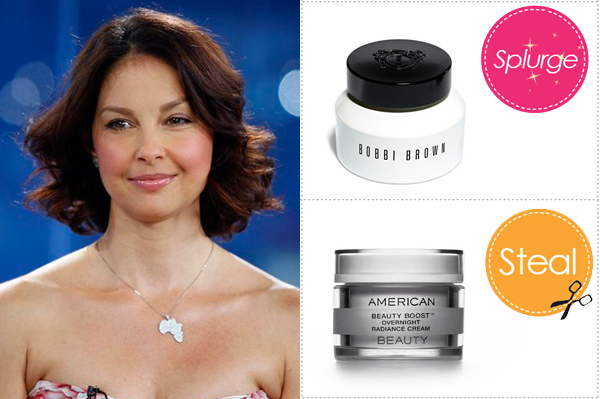 Ashley Judd
Ageless celebrity Ashley Judd is the face of American Beauty, sold exclusively at Kohl's, and she swears by American Beauty Beauty Boost Overnight Radiance Cream. The emollient-rich night cream claims to moisturize, firm, soothe, even out and brighten the skin as you sleep. And it's a save at just $28! For a bit of a splurge, try Bobbi Brown's Hydrating Night Cream for $50 at Neiman Marcus.
Up next: Christina Applegate >>