Before Mod
Go Mad
The 1960s has been home of famous style icons such as Jackie Onassis Kennedy, Edie Sedgewick and Twiggy. But no one could have predicted the big influence into fashion from the women of Mad Men. Set in the 1960s Mad Men has brought the retro trends back to the modern world. Find how you can re-create the looks of Joan, Betty and Peggy with modern pieces with vintage feel.
(page 2 of 3)
Betty's suburban look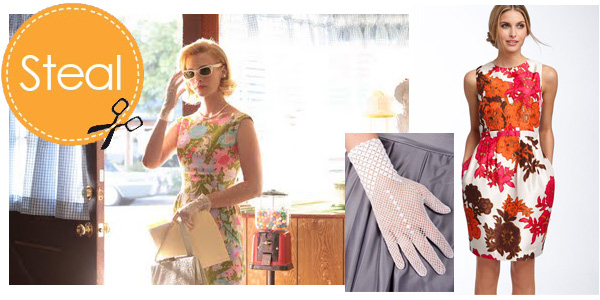 Housewife Betty Draper conveys the "idea of perfection". Pastels and lavender tones help highlight her sweet demeanor but challenge her inner independent woman. Betty has spent a lot of time in maternity frocks but she never skimps on style. Give Betty's housewife look a modern spin with this Eliza J floral paperbag waist dress from Nordstrom. Bright colors give it an updated look while staying true to the 1960s silhouette. If you're still looking for that extra housewife touch for Betty's look, add white lace gloves and voila!
NEXT: Mad men Peggy's copy writer look