Celeb Makeup Trends
There's just something about the carefree feeling of summer that makes you want to try something new. Now is the perfect time to allow that adventuresome spirit to spill over into your beauty regime. This summer's makeup trends are fresh, bold and fun, just like the season itself.
(page 7 of 7)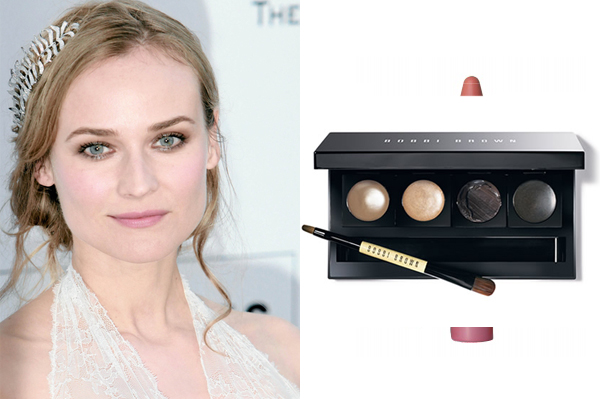 Trend: The new smoky eye
At the same amfAR Gala, actress Diane Kruger shows off a new smoky eye. Rather than using black or charcoal shadow, Diane opted for a more neutral brownish copper shade that provides an ethereal effect. Her eyes light up and yours can too. With Bobbi Brown's honey glaze palette set ($55), you can create smoldering eyes with sexy neutrals.
More summer beauty trends