Not Your
Mama's Style
Defining your style as a mom and beyond can be a tricky proposition. You don't have to be a frump, but you sure don't want to look like you're trying too hard either. Here's some fashion advice to help you be the trendsetting-iest mama on the block!
(page 4 of 4)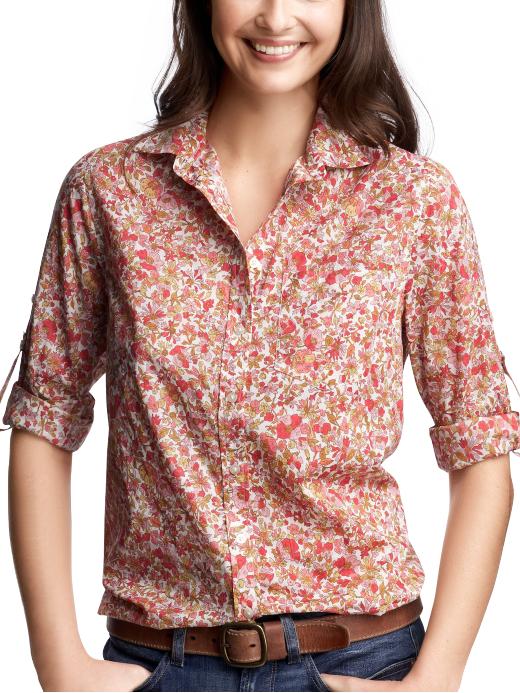 Ahoy, gardener
Nautical and floral prints are blooming with style this season, which actually works more for you than your daughter. These are more conservative items that look great with a pair of clean lined white Bermudas, capris, or wide legged jeans. Go with a natural toned heal or sandal and add a raw material belt - think woven cotton, rope or leather. Finish your outfit with gold accessories, and you're set to sail.
See, you can be on trend! Hell, you can set trends without looking like you raided the babysitter's closet. Keep it up, chic momma, and the young chippies will be stealing your style in no time.
Try: Floral roll-up shirt available for $54.5 at the Gap
More beauty for moms