Not Your
Mama's Style
Defining your style as a mom and beyond can be a tricky proposition. You don't have to be a frump, but you sure don't want to look like you're trying too hard either. Here's some fashion advice to help you be the trendsetting-iest mama on the block!
(page 2 of 4)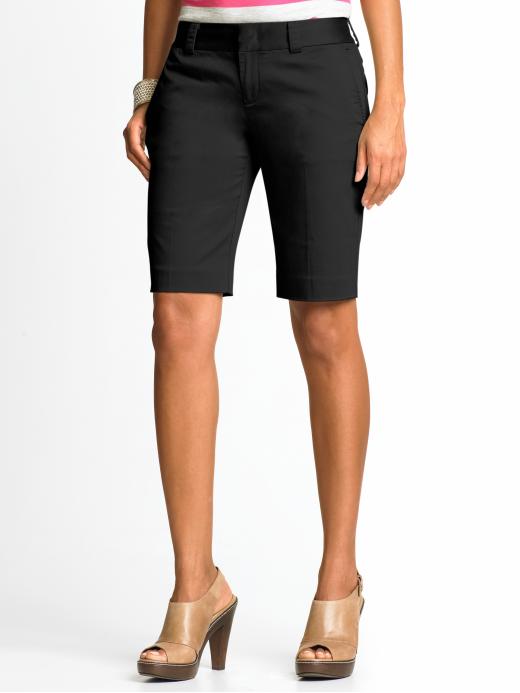 Yo, shorty
During the summer we're gonna see a lot of shorts. Short shorts, Bermuda shorts, cut-offs, etc. I have faith in your judgment, but make sure your shorts aren't so tiny that you need to shave - wink, wink. Find a length that works for you.
The more structured the shorts, the cleaner the look. A chic short looks great with a tucked in tank and a fabulous belt. Button-downs also work. If the shirt is out, you can wear a wide belt high on your waist or a low one and just blouse it.
Polish off this look with a great pair of sandals or heels, and a fun necklace. You'll look more like a fashionista and less like you just got your braces off.
Try: Bermuda short available for $49.50 at Banana Republic
Next: How to rip it off