Get Glowing
Itsy-bitsy bikinis, daydreams of Mai Tais and the aroma of Coppertone sunscreen in the air. Yep, summertime is here! Step onto the beach – or your office cube – showcasing these summer beauty trends. Your pampered skin will thank you, too!
(page 5 of 7)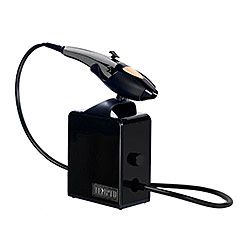 DIY SPA GADGETS
Beauty gadgets for correcting problem skin and applying flawless makeup used to be expensive machines that only professionals could get their hands on. But now, these gizmos can be a part of your daily beauty ritual – and they're easy to travel with for those long overdue summer vacays!
Here are the top-rated DIY gadgets:
That serious flawless model canvas can only be achieved one way – airbrush! And now we can all bask in the unblemished summer look with the Temptu AIRbrush Makeup System, $225. This self-proclaimed fool-proof system is perfect for foundation and blush application, which can both be achieved in minutes. This makeup phenomenon is the epitome of immaculate summer skin.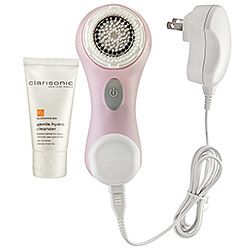 The bliss Bikini Perfect Deluxe Spa Edition, $70, personal grooming set is obviously a necessary summer widget. Quickly get rid of unwanted fuzz in your bikini area and beyond with this power tool. Hasta la vista razor burn and in-grown hairs – not on this beach babe!
Unless you live in a bubble immune to beauty technology, you've probably heard of the world-renowned Clarisonic. But now, you can get the same amazing clear skin benefits from its little sister, the travel-sized Clarisonic Mia™ Skin Cleansing System, $149. With daily use, you won't have to fret about dead skin cells sitting on your facial canvas; smooth skin is here to stay!