Get Glowing
Itsy-bitsy bikinis, daydreams of Mai Tais and the aroma of Coppertone sunscreen in the air. Yep, summertime is here! Step onto the beach – or your office cube – showcasing these summer beauty trends. Your pampered skin will thank you, too!
(page 4 of 7)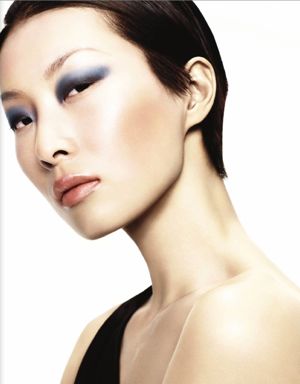 EYE SEE YOU
A new trend this year that has caused some to raise an eyebrow in curiosity is the smoky eye meets bronzed babe look. Ava Arnold, an aesthetician at Mood Swings, a top salon that focuses on personalized attention for a full-on sensory experience in Tempe, AZ, admits the dramatic smoky eye look is a bit out-of-the-norm for summer makeup. So we're suggesting this look for those dreamy summer nights when you dress to impress after a day on the beach.
AVEDA has just introduced two new eye colors: Blue Electric, which they claim is reinventing the smoky eye, and Powerful Force, a summer play on Goth. Arnold suggests pairing these dramatic eyes with a red lip color for a hot summer night! Watch this video by ULTA on how to perfect the smoky eyes and sun-kissed look.
Arnold also recommends shadowing in the brows to fill in spaces where hair may be sparse or unruly for a more dramatic summer look. Try Smashbox Brow Tech to Go, $26, a double-ended travel-friendly wand with a waterproof pencil on one side and gel to hold the brows in place on the other end.
Brow and lash tinting are a perfect summer beauty treatment and a service that continues to gain in popularity, dishes Arnold. The lash tint is a vegetable-based tint made without peroxide or ammonia that lasts for three to four weeks so you don't have to apply mascara every day. She says it is completely safe and takes less than 5 minutes to apply at her salon.
The brow tint, she confirms, is great for maintaining the color of your natural brows so they don't fade when you spend time in the sun.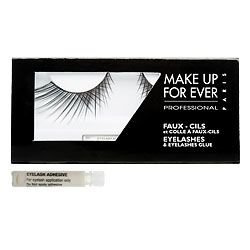 Arnold sums up these great beauty conveniences by stating, people can "wear less makeup without feeling like they have layers on."
And finally, false eyelashes have made their way back to the limelight. For a more enhanced lash look, try Make Up For Ever Eyelashes Strip, $15. The styles and variety of looks are endless! And while you're working on your lashes, go ahead and add this great Professional Heated Lash Curler (only $16) to your everyday routine.