Bangin'
Beach Hair
Sun, sea and chlorine—they all can wreak havoc on your hair. Before you kick beauty to the curb for a day of fun in the sun, we consulted renowned NYC hairstylist Mark Garrison to show how you can recreate eight hot celebrity looks at home—perfect for the beach or pool.
(page 3 of 8)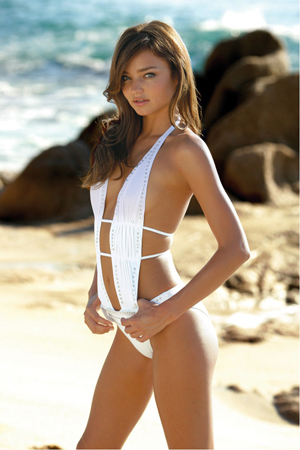 3. LONG AND WAVY
For gals with long, straight hair, get this sexy, wavy look by creating a side part and pulling damp hair back into a low bun. "Then, let that dry and when you take it down you will have that automatic wave formation," Garrison says. "The bun is going to give that undulation, that wave you see." If you have wavy hair, simply part your hair on the side and pull it back in a headband. Then, let the hair dry.
"When you take it out you will have that wave," he says.