Bangin'
Beach Hair
Sun, sea and chlorine—they all can wreak havoc on your hair. Before you kick beauty to the curb for a day of fun in the sun, we consulted renowned NYC hairstylist Mark Garrison to show how you can recreate eight hot celebrity looks at home—perfect for the beach or pool.
(page 2 of 8)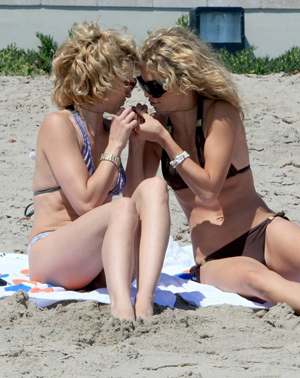 2. WAVY AND FREE
This is the perfect look if you have naturally wavy hair. "It's great because the humidity is bringing out the natural wave and curl," Garrison says. Create this look by scrunching your hair after washing, applying a protective styling gel, such as Phyto Plage Protective Styling Gel, $26, and then letting it air-dry on its own without touching it.
"You want the curls to set into place and take on their form as they dry," he says. "If you touch it as it's drying, it will result in frizzies."