Don't Get Carried Away
She's the queen of all things fashion, but even Carrie Bradshaw has had a few misses here and there. Yes, we love her. Yes, she has the whole 'taking risks' thing down. But some of the Sex and the City 2 star's outfits just made us want to spit out our Cosmos. Here are some classic Carrie styles no average woman would be able to rock... tastfully, that is.
(page 7 of 10)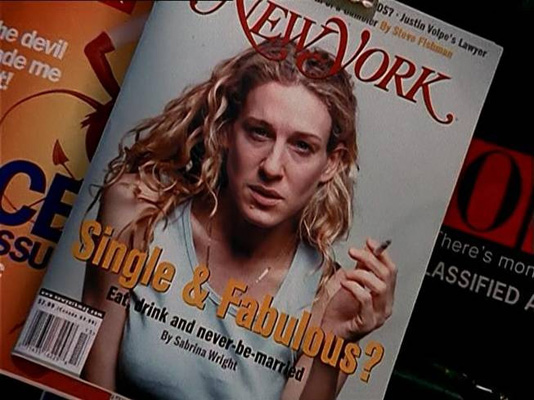 7. Smoking
The ugliest part of the Sex and the City series was when Carrie chain smoked like a human chimney. The New Yorker even recognized it when she was slammed for being single and 30. "Poor Carrie," we thought, but seriously? Way to cover your amazing style in a cloud of smoke and cancer.
Next: head embellishments