Don't Get Carried Away
She's the queen of all things fashion, but even Carrie Bradshaw has had a few misses here and there. Yes, we love her. Yes, she has the whole 'taking risks' thing down. But some of the Sex and the City 2 star's outfits just made us want to spit out our Cosmos. Here are some classic Carrie styles no average woman would be able to rock... tastfully, that is.
(page 6 of 10)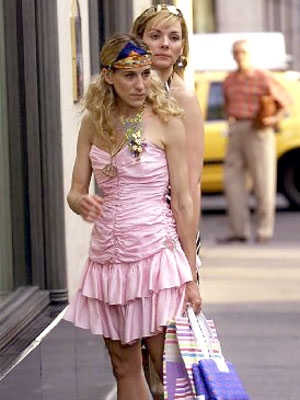 6. calling a dead look "vintage"
Leave your eighties prom dress for your little girls' dress up box, and don't let it see daylight again.
Next: Carrie lights up