Don't Get Carried Away
She's the queen of all things fashion, but even Carrie Bradshaw has had a few misses here and there. Yes, we love her. Yes, she has the whole 'taking risks' thing down. But some of the Sex and the City 2 star's outfits just made us want to spit out our Cosmos. Here are some classic Carrie styles no average woman would be able to rock... tastfully, that is.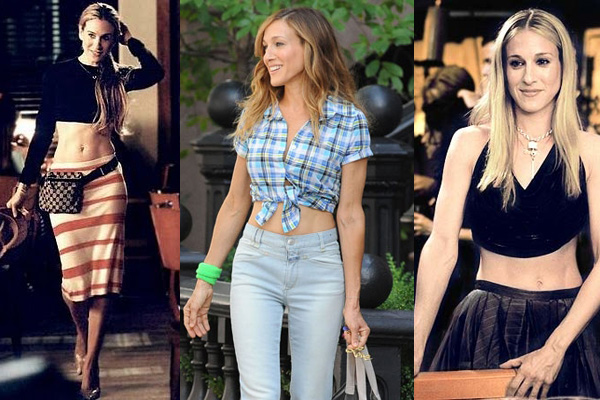 1. Bare midriffs
Ladies, unless you are a little girl under the age of 5, bare midriffs are about as classy as Britney Spears' weave. Yes, it was a fad in 1999. And yes, Carrie does have killer abs. But let's all be thankful we've moved on. Carrie has always been a fan of showing her midriff throughout the series and continues through the movie's sequel, but this is one fashion blunder only Carrie Bradshaw could wear. Though, we think she should retire it. She is, after all, like, what? 50? Ew.
Next: not cool, bra