Cute Cardigans For Spring
Spring is the ideal time to put away the bulky sweaters and pull out the pretty cardigans. They're perfect for layering, light enough for day and just what you need for chilly spring nights.
(page 5 of 10)
For those who like a longer cardigan, this version is ideal for the warmer temps of spring. Pair with a pair of black skinny jeans or a casual black shift dress.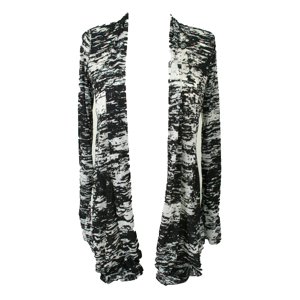 Next: Knit wit