Cute Cardigans For Spring
Spring is the ideal time to put away the bulky sweaters and pull out the pretty cardigans. They're perfect for layering, light enough for day and just what you need for chilly spring nights.
(page 3 of 10)
This cardigan has an adorable brushstroke pattern with 3/4 sleeves. It's versatile and pretty.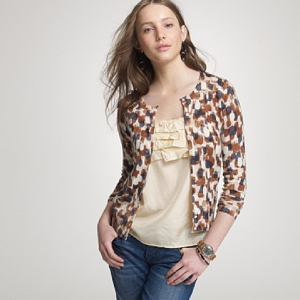 Next: Ribbed for her pleasure