Trendy Totes For Summer
Ditch the reusable grocery bags. Complement your totally cute bathing suit with an equally cute tote bag to match. Behold, the perfect packages for all your summer essentials.
(page 6 of 10)
6. Merona Print Canvas Tote: Green
Striped and sweet, this tote is a cinch to carry with double shoulder handles and snap closure. It is available for $8 at Target.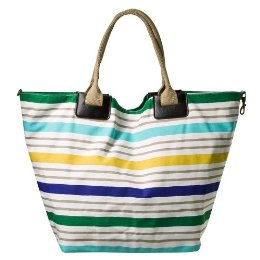 Next: Singin' the blues