Trendy Totes For Summer
Ditch the reusable grocery bags. Complement your totally cute bathing suit with an equally cute tote bag to match. Behold, the perfect packages for all your summer essentials.
(page 4 of 10)
4. LAUNCH: Powder Blue
You'll have no problem swinging this soft, yet sturdy, single-bottom sack. It is available for $25 at Port Canvas.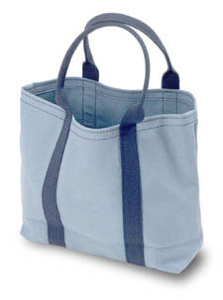 Next: Naughty and nautical