Trendy Totes For Summer
Ditch the reusable grocery bags. Complement your totally cute bathing suit with an equally cute tote bag to match. Behold, the perfect packages for all your summer essentials.
(page 2 of 10)
2. Colorblock Canvas: Watermelon
The woven cotton canvas makes this zippered carryall a solid summertime choice. It is available for $27.99 at the Gap.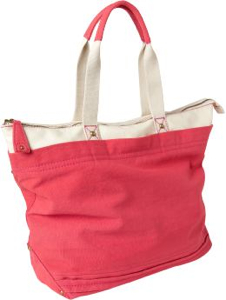 Next: Anchors away!