Faux Couture
Ever stand at the window of an haute boutique and drool over the luxe bounty? We have, too. But those prices are just whack! We ferreted out some hot spring fashions, then found a totally cute (if not identical) swap for less. So you can save and get what you crave.
(page 7 of 10)
7. White Ruffle Blouse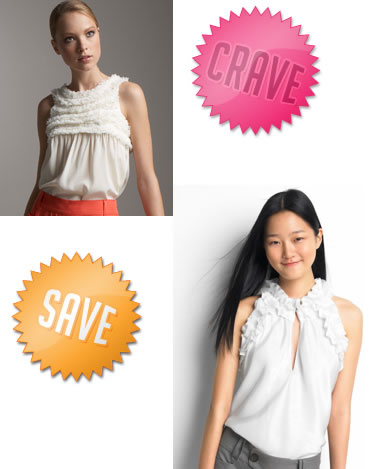 White ruffle blouses are great for a crisp, classic look and can be worn with almost everything. This Fendi Ruffle-lace Top for $960 looks sweet and feminine with shorts. To steal this look, try the Racerback Ruffle Tank at Banana Republic for $69.50. It's just as crisp and pairs equally well with a pair of shorts.