Glam, Girl
When you're 17, finding the right prom dress is, like, soooo important. But the racks are full of everything from pink tulle to leopard prints to WTF is that?! How does a girl find The One without trying on a million dresses? Read on...
(page 4 of 5)
Trendy
This Gathered Rose Prom Gown for $158.00 is perfect for the edgy girl. Made with gathered pink satin and lined with leopard print and black stones, this is not for the girl who wants to blend in. Everything about this dress screams fashionista.
The dress is busy, enough, though so accessorize simply with this black sequin clutch ($8.99) and "Lacie" pumps ($45.90).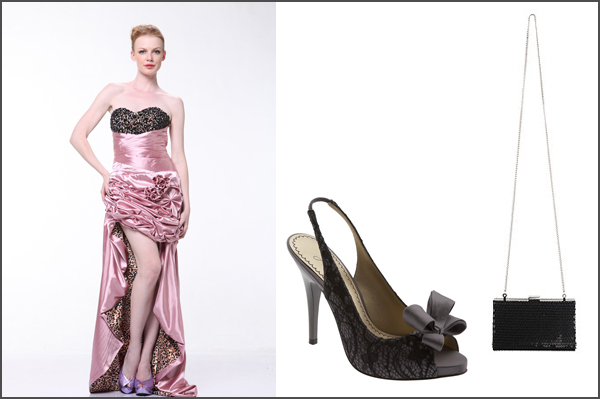 Next: Classic