Glam, Girl
When you're 17, finding the right prom dress is, like, soooo important. But the racks are full of everything from pink tulle to leopard prints to WTF is that?! How does a girl find The One without trying on a million dresses? Read on...
(page 3 of 5)
Romantic
Who doesn't see themselves being swept onto the dance floor in this incredible floor-length Black Manhattan Mermaid Gown ($196.00)? The whimsical tulle skirt and ruched satin bodice give a romantic look that would fit in perfectly on any 1950s red carpet!
To accessorize, try these simple black satin pumps for $20.80; a satin rhinestone headband , $5.80; a rhinestone ring for $5.80; and to finish the look, a silver mesh purse, $37.00.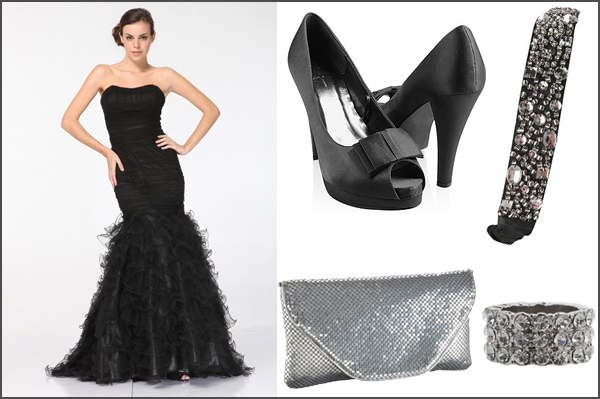 Next: Trendy