Glam, Girl
When you're 17, finding the right prom dress is, like, soooo important. But the racks are full of everything from pink tulle to leopard prints to WTF is that?! How does a girl find The One without trying on a million dresses? Read on...
(page 2 of 5)
Glam
So maybe watching the Oscars this year has inspired you to seek out an extraordinary prom dress. Well, look no further than this JS Boutique One Shoulder Sequin Gown for $148.00. The glittery sheen will pop in prom photos -- plus you'll look like Halle Berry... except hotter.
We matched it with gold peep-toe pumps, $4.80, a gold purse with bow, $39.00 and a purple flower ring , $3.80 to add contrast. To keep this look from becoming too monochromatic and one-dimensional, mix textures and materials.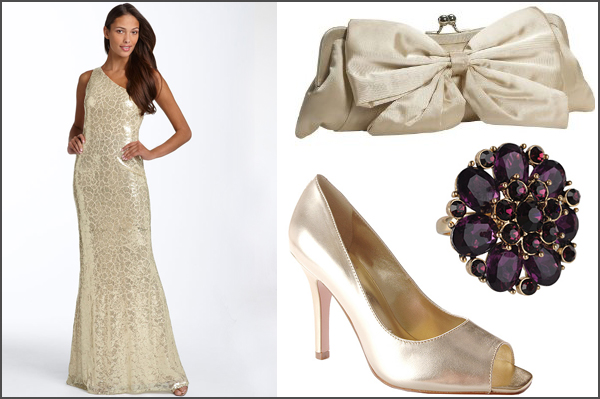 Next: Romantic