Fresh Off The Runway
The flowers may not be blooming just yet, but spring is just around the corner, ready to swoop in like a breath of sweet, fresh air. Why wait for the calendar to turn to freshen up your make-up routine? Shake off the winter blues by introducing some of spring's fresh makeup trends today.
(page 4 of 5)
Lovely lashes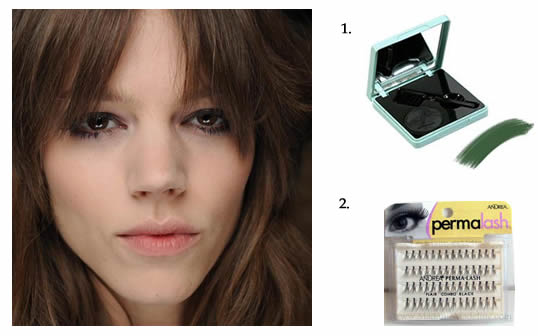 Long, luscious lashes are the perfect compliment to your fresh, pretty face. But, avoid mascara that looks too thick or heavy. Think fluttery elegance. "Expect lash extensions to get even more popular," says Simkins. "If you don't want to spend the time or money on full lashes, opt for individual false lashes, and a healthy coat of mascara."
Try
1. Longcils Boncza Cosmetique Cake Mascara ($25.00)
2. Andrea MOD Perma-Lash Individual Lashes ($3.50/set)
Next: Neutral lids