From Shock To Chic
Perhaps the most consistent thing about Lady Gaga's style is its inconsistency. You never know what to expect from the eccentric pop star, but if there's any constant thread in her style, it's outrageousness. While many of her ensembles are simply unwearable in the real world, we take a look back at some of her zany outfits and show you trends from them that you can integrate into your own style.
(page 3 of 4)
White on white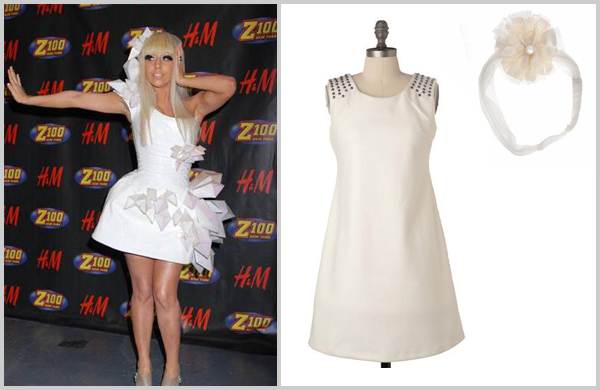 Rock the monochromatic look with an all-white outfit like Lady Gaga. Begin with a funky white dress. Check out Modcloth's Immaculate Confection Dress ($59.99), which has studs to give you a hint of rock star. Top the look off with a slightly more subdued hair accessory such as the Corsage Headband from Topshop ($15).
Beauty Editor's Note
How to "Lady Gagify" the look:
Glue origami swans to dress. Dodge stares from totally weirded-out onlookers.
Next: Tiered Layers