From Shock To Chic
Perhaps the most consistent thing about Lady Gaga's style is its inconsistency. You never know what to expect from the eccentric pop star, but if there's any constant thread in her style, it's outrageousness. While many of her ensembles are simply unwearable in the real world, we take a look back at some of her zany outfits and show you trends from them that you can integrate into your own style.
(page 2 of 4)
Black and white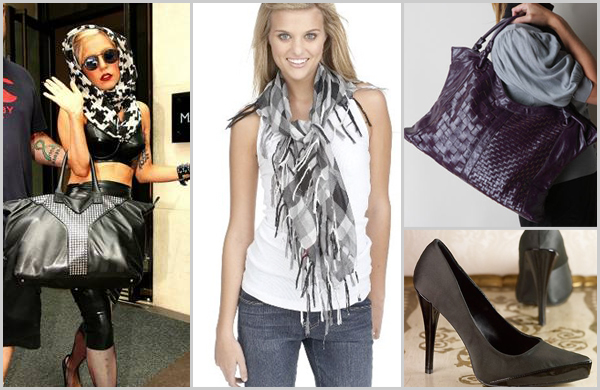 Accessories are the focal point of this off-the-wall ensemble. Skip the shiny leggings and midriff-baring top, and start with simple black pants and top. The shape of the accessories is key here. Grab an oversized rectangular bag such as Lulu's City Sophisticate Bag ($44) -- don't be afraid of a little color! -- and slip on some pointy toe pumps like Newport News' Pointy-toe Satin Pump ($39 on sale from $49). Tie it all together with a scarf with a fun black and white print -- for instance, the Lola Checkered Scarf from Dillard's ($8) or ASOS' Animal Shimmer Square Scarf ($20.51). We'd suggest wearing the scarf around your neck, though.
Beauty Editor's Note
How to "Lady Gagify" the look:
Project a condescending attitude and say things like, "I'm an artiste."
Next: WHITE ON WHITE