Signs Of The Times
If you are familiar with astrology, you know that Zodiac signs can provide significant insight into our personality, tastes and demeanor in certain situations. Since you each have distinct astrological characteristics, your sign can help you pick the spring fashion trends that match your Zodiac persona. Here is your spring fashion horoscope, plus some style suggestions.
(page 8 of 12)
Scorpio (October 24 - November 22)
Fiercely independent and always in control, the Scorpio woman shows no sign of backing down. When choosing spring styles, the edgier the better for you. Young, Fabulous & Broke Silk Harem pants ($86) will look great with an asymmetrical top by MM Couture ($83) and boots by Pour La Victoire ($99). As always, dark sunglasses add to the mystery surrounding you.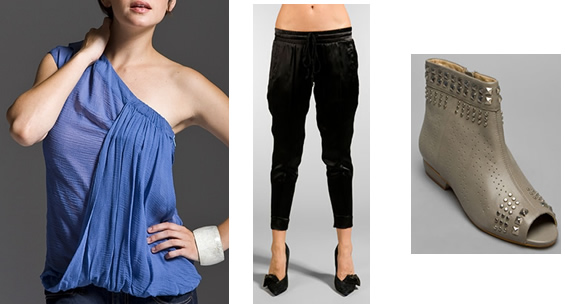 Next: Sagittarius