Signs Of The Times
If you are familiar with astrology, you know that Zodiac signs can provide significant insight into our personality, tastes and demeanor in certain situations. Since you each have distinct astrological characteristics, your sign can help you pick the spring fashion trends that match your Zodiac persona. Here is your spring fashion horoscope, plus some style suggestions.
(page 7 of 12)
Libra (September 24 - October 23)
A romantic at heart, Libra women are very social and love attention. Cool spring colors suite you perfectly. Try this one shoulder dress by Collective Concepts ($65) with Boutique 9 raffia sandals ($120) and a big cocktail ring like this one from Jessica Simpson's line ($35).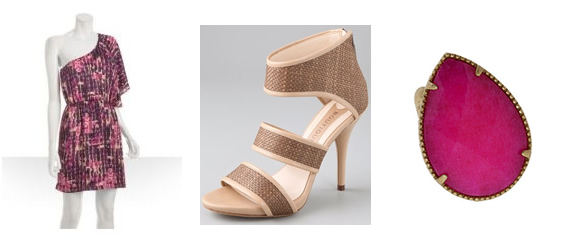 Next: Scorpio