Signs Of The Times
If you are familiar with astrology, you know that Zodiac signs can provide significant insight into our personality, tastes and demeanor in certain situations. Since you each have distinct astrological characteristics, your sign can help you pick the spring fashion trends that match your Zodiac persona. Here is your spring fashion horoscope, plus some style suggestions.
(page 6 of 12)
Virgo (August 22 - September 23)
It's all in the details for the Virgo. Always the perfectionist, you shy away from fashion what is unnecessarily flashy or gaudy. You prefer a more polished, classic look. This Palmera ruffle cami ($88) by JCrew is just your style, especially when paired with crisp Sanctuary Peace Twill Bootcut pants ($52) and a classic pair of espadrilles like these by daniblack ($121).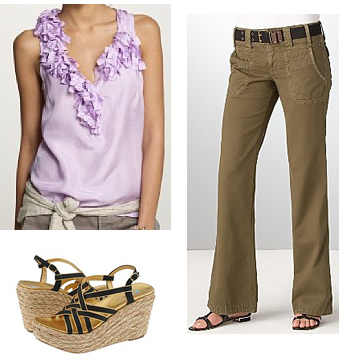 Next: Libra