Signs Of The Times
If you are familiar with astrology, you know that Zodiac signs can provide significant insight into our personality, tastes and demeanor in certain situations. Since you each have distinct astrological characteristics, your sign can help you pick the spring fashion trends that match your Zodiac persona. Here is your spring fashion horoscope, plus some style suggestions.
(page 5 of 12)
Leo (July 23 -August 21)
Leo women love the spotlight. Dramatic, luxurious pieces suit you best. Try this Free People Sheer Genius Floral top ($97)  with Blank Denim Skinnie Classique jeans ($78). For accessories, it's gold all the way. An arm full of simple bangles is a fashion staple for a Leo. Try a few of Betsy Johnson's gold bracelets ($35).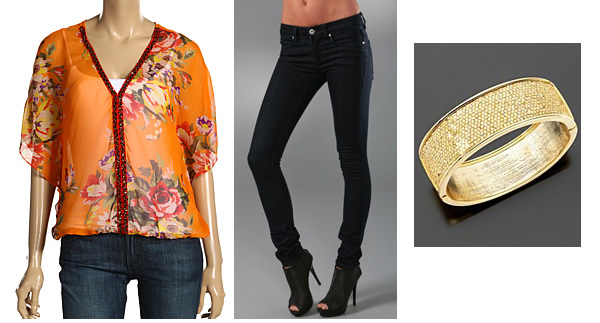 Next: Virgo