Signs Of The Times
If you are familiar with astrology, you know that Zodiac signs can provide significant insight into our personality, tastes and demeanor in certain situations. Since you each have distinct astrological characteristics, your sign can help you pick the spring fashion trends that match your Zodiac persona. Here is your spring fashion horoscope, plus some style suggestions.
(page 4 of 12)
Cancer (June 22 - July 22)
Women born under the sign of Cancer are attracted to vintage- or retro-inspired styles that are feminine and pretty. White, grey and green seem to excite this water sign. Try this Chic Intelligence Agency dress ($57.99) with these yellow Bandolino wedges ($69).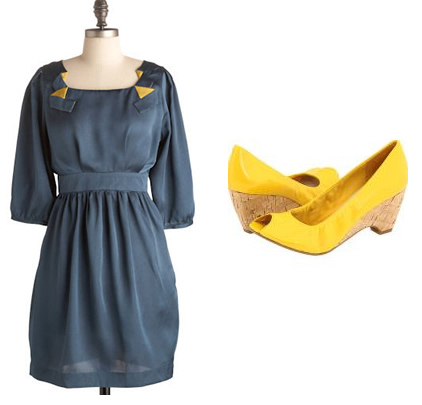 Next: Leo