Signs Of The Times
If you are familiar with astrology, you know that Zodiac signs can provide significant insight into our personality, tastes and demeanor in certain situations. Since you each have distinct astrological characteristics, your sign can help you pick the spring fashion trends that match your Zodiac persona. Here is your spring fashion horoscope, plus some style suggestions.
(page 11 of 12)
Aquarius (January 21 - February 19)
The free spirit of the Zodiac, you are quirky, edgy and resourceful. If anyone can rock the mixed-pattern trend, it's you. This Air Mail skirt ($98) is an unexpected pairing with this Striped Pursuit top ($98), both from Anthropologie.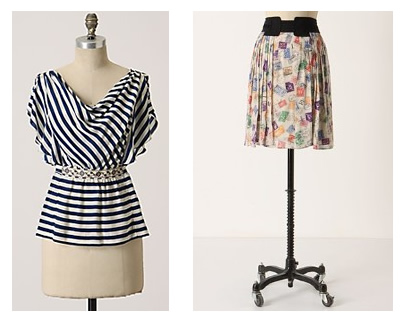 Next: Pisces