Signs Of The Times
If you are familiar with astrology, you know that Zodiac signs can provide significant insight into our personality, tastes and demeanor in certain situations. Since you each have distinct astrological characteristics, your sign can help you pick the spring fashion trends that match your Zodiac persona. Here is your spring fashion horoscope, plus some style suggestions.
(page 10 of 12)
Capricorn (December 23 - January 20)
Organized and elegant, Capricorns appreciate quality over glitz. You want to look pulled-together, so messy, unkempt trends are not for you. Instead, opt for interesting patterns and flattering cuts. This confetti dress by Kensie is classically styled, yet fun ($78). Wear it with dark tights and heels or with flats (like this pair by Juicy, $88) and a lightweight sweater. This Free People Dolman sweater is a great option ($98).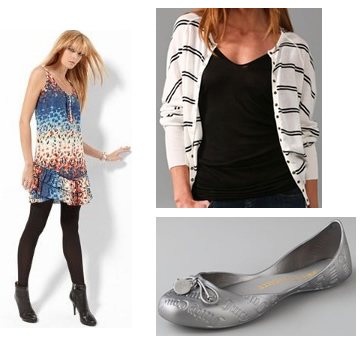 Next: Aquarius