Green Fashion In The Bag
Reduce, reuse and recycle. We try to do our part when it comes to turning off the lights, taking shorter showers and separating recyclables, so why not be proactive in our choices of handbags and purses? With all the eco-friendly alternatives out there, it is about time we upgraded our handbags to something environmentally friendly.
(page 9 of 10)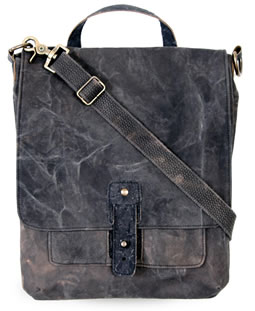 Hemp is not just for hippies -- this shoulder bag looks great and is superb for running errands or going to the office. With this Noon Naturals Damen bag ($132), you will be the envy of all of your friends this spring. This bag is fashionable and tasteful, plus biodegradable.
More eco-purses on the next page!