Same Outfit Two Ways
As the snow begins to melt, so does your penchant for staying inside and huddling around the heater. Time for some nights out with the gal pals! Here are some spring looks that can be taken from work-appropriate day outfits, to sexy, va-va voom night ensemble.
(page 4 of 4)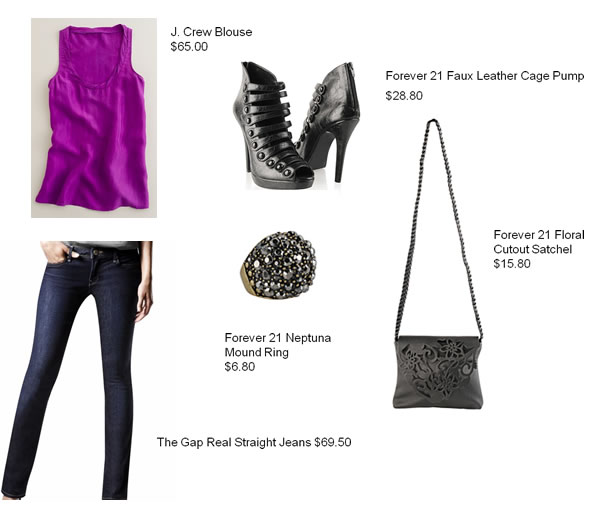 ... To Night
For night, we kept the dark-wash jeans and added tall black cage pumps, which are asuper hot this spring. We also added a jewel-toned silk tank top for some color and a long-strapped cutout satchel. This look is perfect for any night out. It's simple, yet eye-catching!
For some bling, we added a mound ring with black and white rhinestones on an antique metal finish.
More fashion on SheKnows:
Flatter your favorite features
SheKnows what's got and what's not
Steal the look: Kate Hudson