Same Outfit Two Ways
As the snow begins to melt, so does your penchant for staying inside and huddling around the heater. Time for some nights out with the gal pals! Here are some spring looks that can be taken from work-appropriate day outfits, to sexy, va-va voom night ensemble.
(page 3 of 4)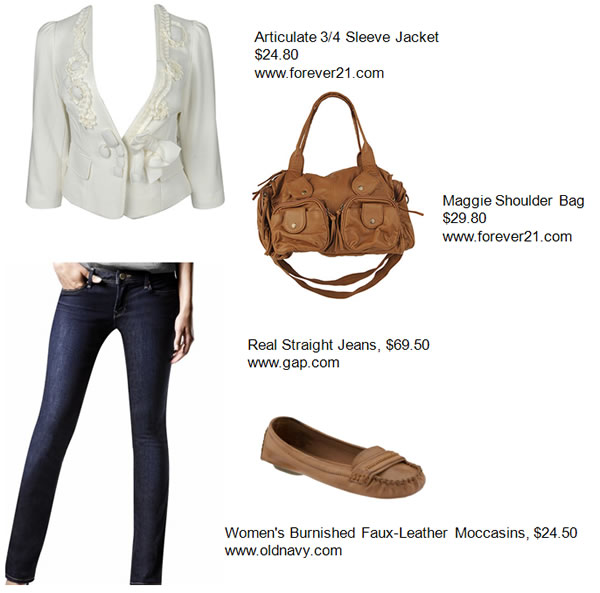 From day...
For this simple day look, we combined Real Straight Jeans from Gap and added a crisp white 3/4 sleeve blazer, with embellishments around the collar. This outfit is simple, but the dark-wash denim paired, with the crisp white blazer add a bit of chicness to the traditional work look.
For the shoes and handbag, we went with neutral browns, which are perfect for day looks, and pair nicely with the white blazer. The slouchy handbag is just right for work and running around town afterwards.
Next page: Night look