Same Outfit Two Ways
As the snow begins to melt, so does your penchant for staying inside and huddling around the heater. Time for some nights out with the gal pals! Here are some spring looks that can be taken from work-appropriate day outfits, to sexy, va-va voom night ensemble.
(page 2 of 4)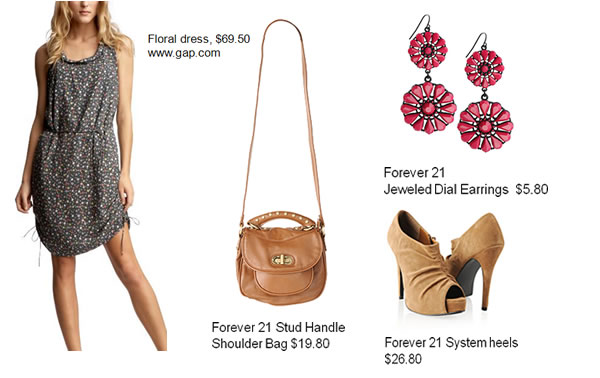 ... To night
To take this look from day to night, it's all about mixing textures. We kept the floral print dress and added faux suede booties and a long shoulder bag for a boho-chic look. To finish this look, we added vibrant coral earrings for an extra bit of zing.
Spring is about mixing and matching, so don't be afraid to experiment with colors and patterns this time of year. Take simple pieces and and have fun dressing them up with bags and shoes.
Next page: Day look #2