Same Outfit Two Ways
As the snow begins to melt, so does your penchant for staying inside and huddling around the heater. Time for some nights out with the gal pals! Here are some spring looks that can be taken from work-appropriate day outfits, to sexy, va-va voom night ensemble.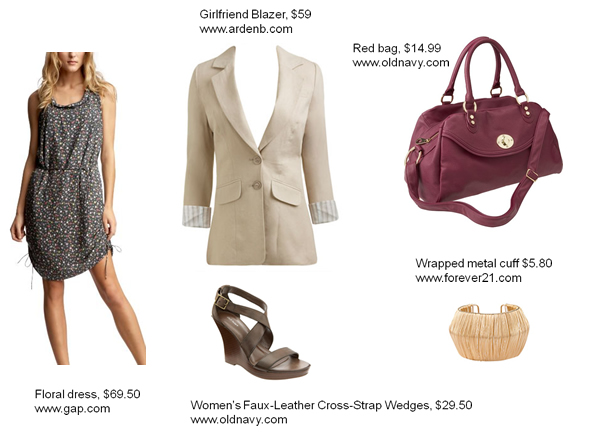 From Day...
For this spring daytime look, we paired a floral print dress, which is a must-have item this spring, with a boyfriend blazer and wedge heels. The accent handbag makes the outfit pop and the wedge heels give a leaner silhouette, which balances out the heavy blazer. To complete this look and add a bit of shine, pair with a cuff bracelet, like this gold from Forever 21.
Next page: Night look